Do you have a business that cooperates with technicians and does not yet have Field Service Management Solutions? The following scenario will surely be familiar to you:  
Let's assume that you own an air conditioning installation and maintenance company. It's 6 pm and a customer is calling you because they're having trouble with the maintenance your technician performed yesterday, and the air conditioner isn't working properly.  
Most of the staff is gone, you can't find the work order, and you don't know for sure the maintenance history of this particular customer, nor the exact details of the technician who performed this particular job.  
Without a comprehensive solution, it's difficult, complicated, and often time-consuming to keep track of all the data, which results in dissatisfied customers. Field Service Management Solutions provide the solution to this challenge! 
What are Field Service Management Solutions? 
Field Service Management Solutions are software designed to efficiently organize, monitor and control technical work performed outside the office.  
Now you have an organized plan for managing your company's technical tasks, concentrated on a single application. Thus, you improve the overall efficiency of the technical services you provide, increase your productivity and at the same time boost customer loyalty!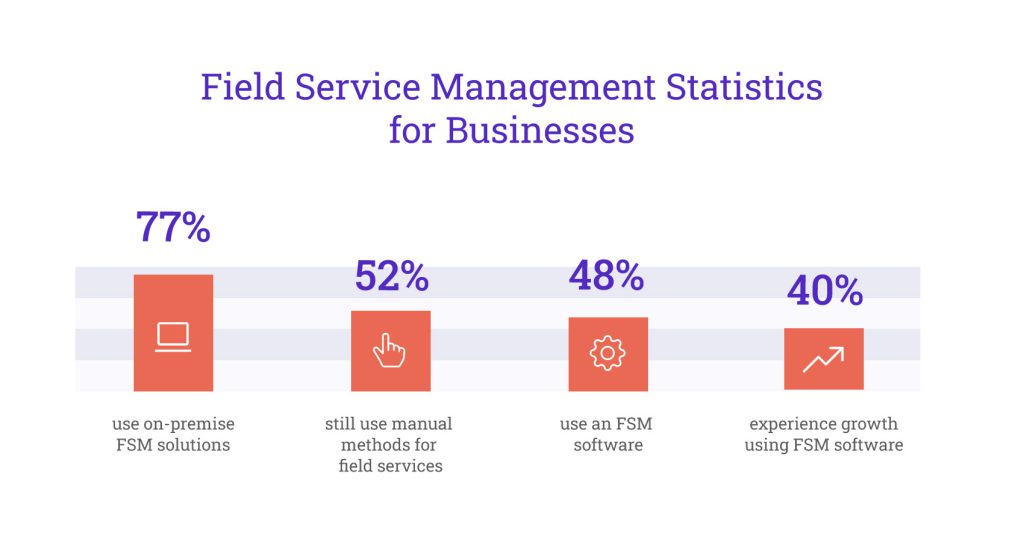 Higher quality services with Field Service Management Solutions! 
The solution provided by Field Service Management Solutions and why to choose them: 
Planning & Assignment of Tasks 
Instead of spending time on phone calls, manual data input, and handwritten appointment reminders, FSM Solutions digitize the process of scheduling tasks. All the appointment data is gathered in a single application and helps you assign tasks, while balancing the needs of the customer with those of the technical staff and the business.  
Real-time Job Tracking
Both you and the technicians in FSM Solutions can track scheduled tasks in real-time, receive notifications of new assignments, and check the progress of work in progress. Technicians have instant access to work data even from their mobile phones, which reduces the need for constant communication with the office about changes or problems that may arise.  
Work Order Automation 
Every new order or change are automated processes in FSM Solutions. Automated work orders and requests help you to reduce any errors or omissions in communication, as the same information is provided to everyone. 
Problem Prevention & Identification 
The Internet of Things (IoT) has revolutionized the way devices function. Connected devices are constantly being monitored, and if something is not working properly, an alert is immediately activated. With FSM Solutions, you can offer your customers preventive maintenance or immediate diagnosis and resolution of problems before they even notice them.  
Storage & Access to Work History 
Get rid of paper documents, incomplete information and manual data entry, which often result in errors. FSM Solutions provide a central location for storing work history, where every action is recorded and accessed by all parties involved. You thus have a 360-view of the lifecycle of each individual service.  
Interface & Direct Communication 
In FSM Solutions, technicians can communicate directly with their managers and colleagues, just as the office has the same possibility, since all data is registered. Thus, in case of a need for problem reporting or communication, the support is immediate. 
The Microsoft Solution: Dynamics 365 Field Service 
Dynamics 365 Field Service is an integrated Field Service management solution that uses AI, IoT, and the metaverse to optimize your operations. It has a rich feature set that is constantly evolving over time, incorporating more complex functionality to meet more business needs.  
The features of Dynamics 365 Field Service that make it highly competitive among other Field Service Management Solutions are: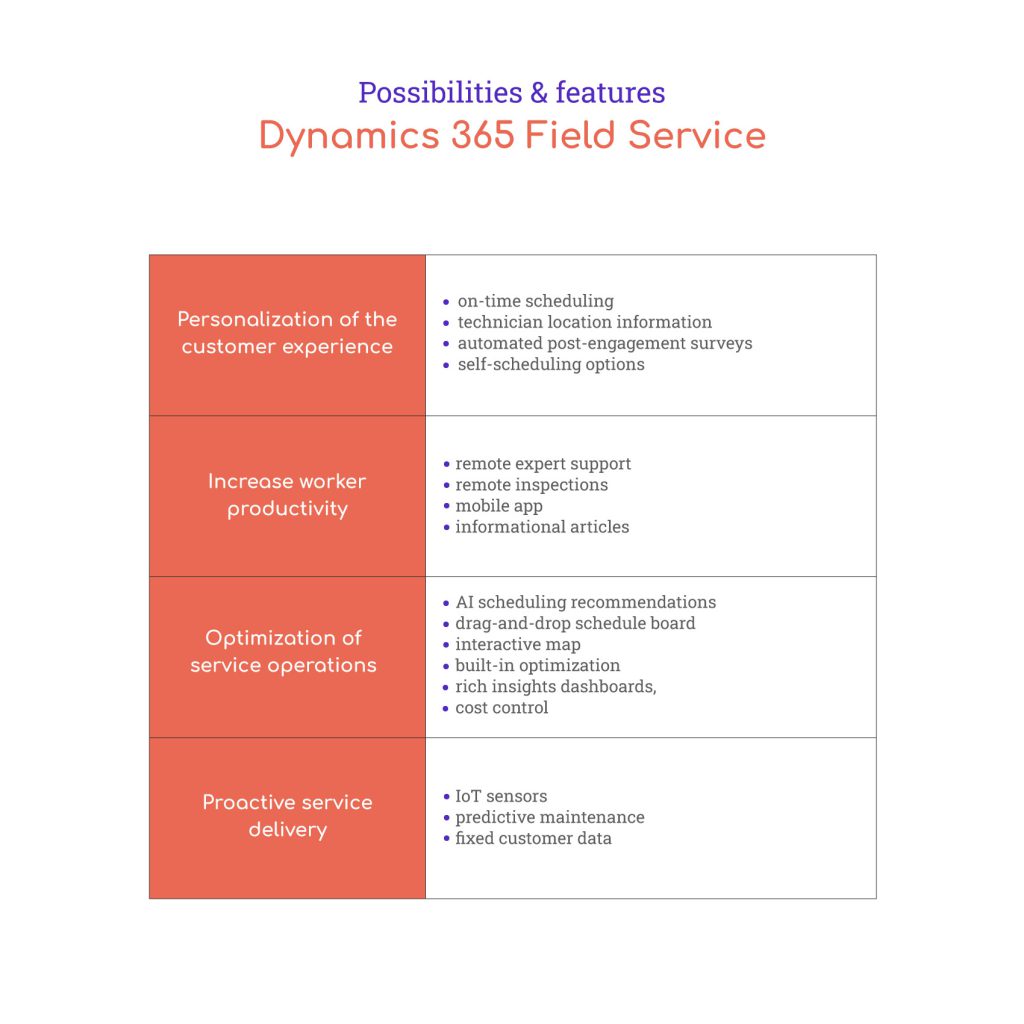 Take the step towards optimizing Field Services! 
If you are in a business that provides Field Services, Field Service Management Solutions are an integral part of your business development. With the capabilities offered by new technologies, you can achieve more precise work scheduling, efficient resource management, improved communication, as well as higher-quality services.  
At NUS Solutions, we lead your business into the new era with the most modern solutions! Contact us about your digital transformation needs, and we'll take care of the rest!