ERP is an extremely widespread software system, which is the "core" of products.
If you own a business, you will be well aware that having a unified platform to manage your operations significantly contributes to your efficiency.
And this is exactly where ERP systems come to help! 
In this article you will learn:
What is an ERP system?
ERP comes from the initials of the words Enterprise Resource Planning. It is essentially a software system, within which companies can centrally manage all their basic functions, with the aim of achieving optimal organization and performance. 
To understand exactly what this is all about, think about all the activities your business performs on a daily basis: finance, human resources, manufacturing, supply chain, procurement, marketing, sales, and more. ERP brings all these activities together in a unified system, with the goal of managing them in a more organized and efficient way. 
How exactly do ERP systems work?
ERP systems consist of individual modules, each of which corresponds to a specific business function. These modules of the ERP are connected to each other and exchange data- they actually work together and "talk", thus creating a single system.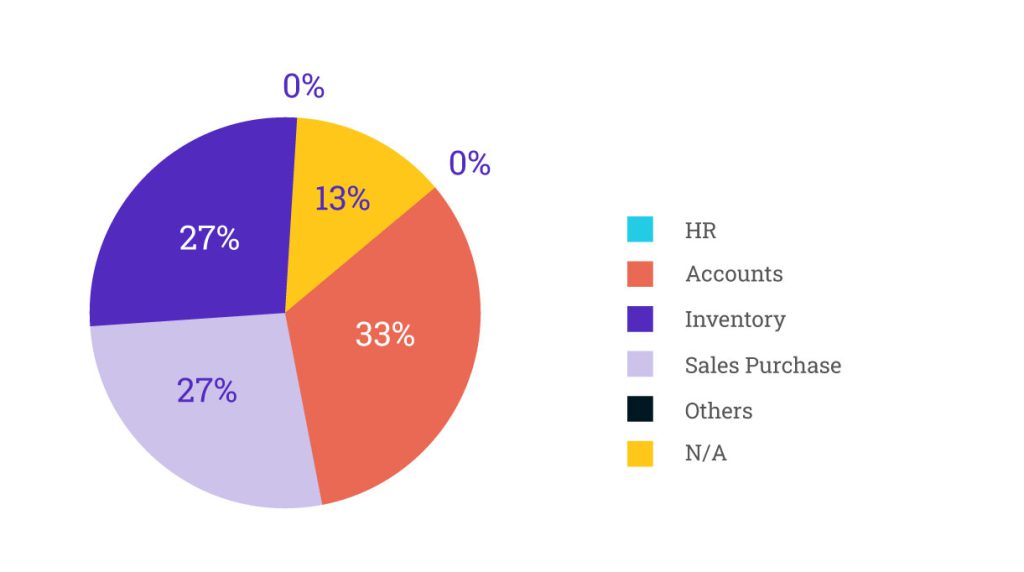 The modules are adapted according to the needs of each company, thus offering great flexibility in the way of building an ERP system. Let's give an example: If you own a retail store and are active exclusively in the sale of products, you can install only the modules that directly concern you, like accounting, warehouse and order management. You can then enrich them by activating additional marketing, hr and other modules as your needs evolve. 
So you have a software system that provides you with a complete picture of your business. Within it, different departments can communicate and collaborate, many processes are automated, while you take advantage of data analysis tools and reports, or data protection mechanisms against potential threats. This complete solution offers you extremely competitive advantages, which we are going to see right away! 
What makes ERP systems so competitive?
ERP is often described as "the central nervous system" of a business. Especially in the field of finance, a central point of concentration and management of all data is essential.
Adopting an ERP solution offers significant benefits:
Higher productivity
With fewer resources, your business departments achieve more as many processes are automated. So, you save time and money. 
Improved collaboration
The integration of all individual departments offers a work environment in which communication and collaboration take place seamlessly.
Better insights
Forget the "gaps" in the information that circulates within your business and the shortcomings. Now you find answers to everything from a single source.
Simplifying IT processes
Within a single database, processes are simplified and employees manage information more easily, without the need for specialized knowledge.
Lower risk
Critical information is not contained in spreadsheets or disseminated through e-mails, but is located in a single unified platform. 
The trend today: Cloud ERP takes the reins!
ERP systems have evolved significantly over time, resulting in an era where Cloud ERP is the modern trend.
When hearing the term ERP, most people still imagine a rather complicated and unwieldy software system, which requires special know-how to use. Maybe that's how it started, but today the reality is very different. 
Let's look at the evolution of ERP models in brief. In the past, the installation and hosting of the software was done on local servers (on-premise), which required significant infrastructure, maintenance and support responsibility. Now, ERP is hosted on cloud equipment of the software provider, that is, on remote servers, providing flexibility and access from anywhere. The business pays the provider a subscription, who is also responsible for operating and supporting it. 
ERP today addresses every business, even a small one, as soon as it realizes that Excel or a simple accounting program no longer meets its needs. It does not need to have additional staff or waste great resources on its functionality, because Cloud ERP makes its use much simpler!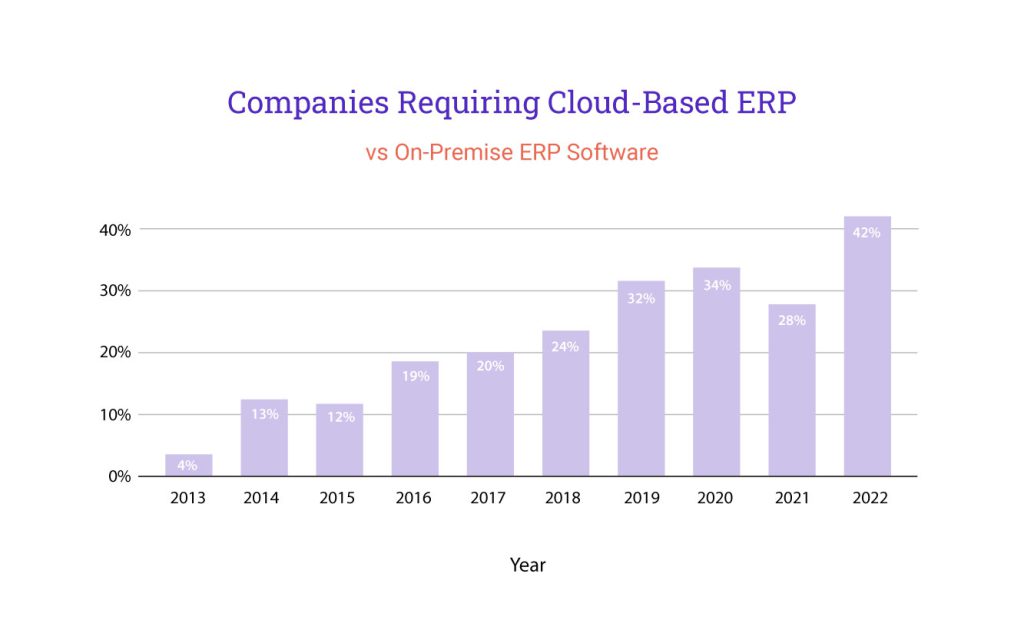 💡 Fun Fact: The first company to establish the Cloud ERP model in Greece is SoftOne: with S1aaS (Soft1 as a Service), SoftOne was the first to offer IT solutions in the form of a service, regardless of whether the Cloud existed as a distribution system or not.
An important distinction: ERP vs CRM.
We have already presented CRM as the best strategy for managing your customer relations in our previous article. (spoiler alert: if you haven't read it yet, you haven't met your best friend!)
Now that we know what these two powerful platforms stand for, we need to make an important clarification.
While your business relies on both ERP and CRM systems, the fundamental difference between them is this: ERP focuses primarily on – among other things – the financial/accounting department, while CRM exclusively focuses on the sales and customer service departments. 
And now you will ask yourself: does my company need ERP, CRM, or both?
What if we told you that you can now combine them on a single platform?
Soft1Bridge App: The SoftOne and Dynamics365 Bridge!
At NUS Solutions we create tailor-made solutions to fully meet your business needs. 
The Soft1Bridge App was designed using Microsoft's Power Apps and Power Automate module, with the aim of connecting SoftOne (ERP) and Dynamics 365 (CRM) accounts in a single easy-to-use platform. You can gather all the data you need about your inventory, sales or customers, saving time, resources and making better decisions.
Do you want to digitize your business, increase your productivity and profits? Contact us to adopt the Solution that will turn your vision into reality!