Social media is now the #1 channel for most businesses to network in the digital world and gain an audience. Marketers around the world are constantly exploring the depths of social media, looking for new trends to offer their clients a unique brand identity and increase engagement with their audience.
Let's not forget: social media are powerful sales channels that can decisively enhance a company's image in the outside world.
If you're looking for ways to successfully market your business through social media, or if you're a marketer looking for fresh ideas, don't miss the following article!
In this article we will provide a social media trends 2023  guide!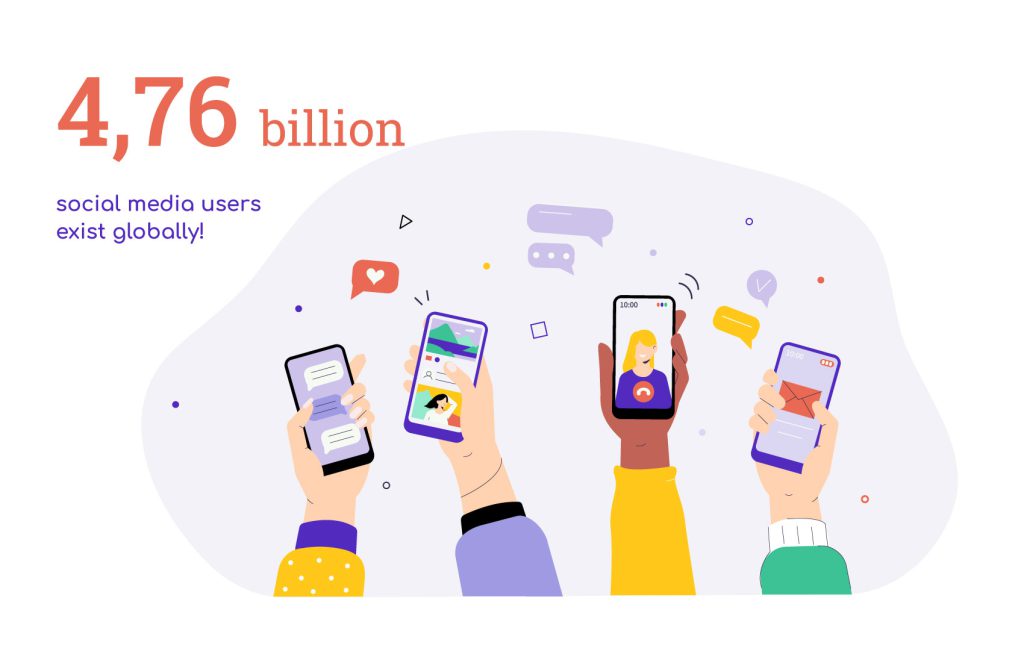 1. Engagement with your audience will make all the difference
Social media is about much more than sharing content with your audience. What you need in order to get your brand's rabid fans is to build a community.
Beyond images or advertisements of your products, feel free to interact with your audience, create dynamic content (such as quizzes or polls) and share your successes or small moments from the everyday life of your business! With these small steps, you will build a strong community around your brand with followers who are actually interested in your products or services.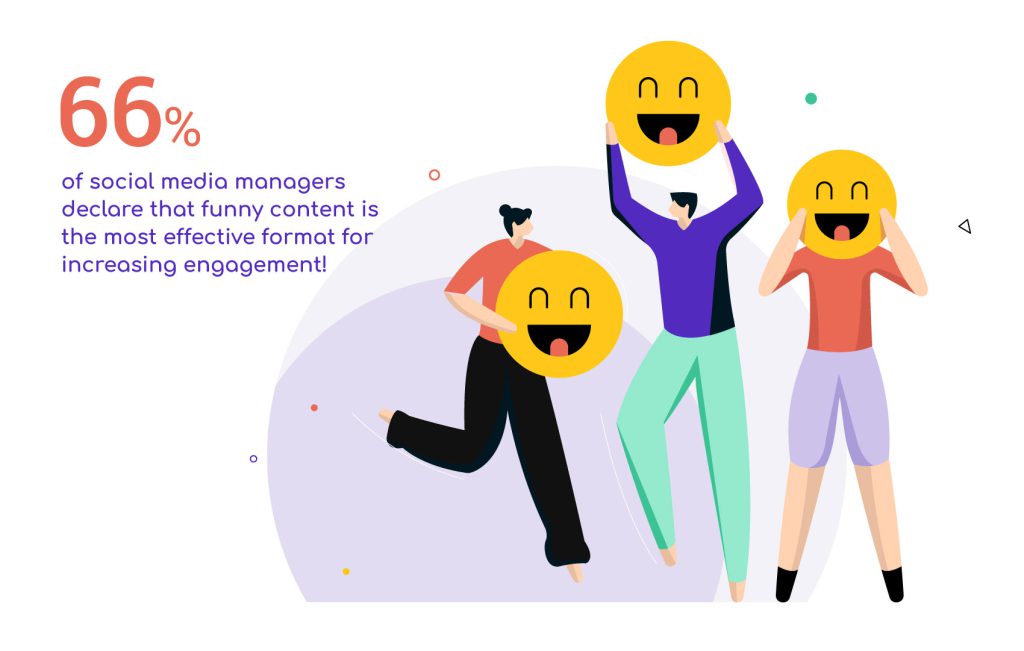 2. Social media is taking off e-commerce
E-commerce could not be missing from the social media trends of 2023. The launch that e-commerce experienced during the pandemic is holding up well and social media has emerged as a leading sales channel.
Platforms like Instagram created the possibility of in-app purchases and now, a large part of the consumer public uses social media to search for and even buy products. Do you still list your products on social media?
3. Artificial Intelligence: the ultimate trend of 2023
Artificial Intelligence is the biggest achievement of the year and among the top social media trends in 2023. For example, TikTok uses AI effects to create videos (e.g. to change the background) and platforms like ChatGPT generate content, facilitating marketers and copywriters in the development of their ideas. Although AI cannot yet replace the human factor, it can facilitate and enhance the creation of content on social media.
4. LinkedIn is gaining ground!
Although LinkedIn is an older platform than Facebook—yes, you read that right—Facebook has long been an unrivaled social networking platform. However, LinkedIn as a platform for professional networking is starting to grow further as it gives professionals the opportunity to talk in-depth about their industry.
In fact, there has been an increase in Content creators exclusively for LinkedIn, the so-called ghostwriters! Especially if you aim for a B2B approach, LinkedIn is a must tool for enhancing your Brand Awareness!
5. DMs will become the #1 way to communicate with customers!
Social Media messaging tends to increase in recent months, with many users preferring this mode of communication for their service. According to research, it is estimated that 76% of businesses offer customer service through Social Media, with a respectable percentage of marketers prioritizing customer service through DMs.
Now, there are customer service managers who are dedicated solely to answering customer requests on Social Media. If you consistently deal with this part, you will also increase engagement!
6. Search engines take second place
As we mentioned above, one of the main Social Media trends in 2023 is the shift of the consumer public to SSocial Media to search for products and make purchases. According to research, 24% of consumers aged 18-54 look for their favorite brands more on social media than on search engines.
Especially in the younger ages, i.e. in young people under 25, this percentage is increasing. According to Google, younger consumers prefer Social Media like TikTok and Instagram for their searches, as they find visuals more engaging than organic content.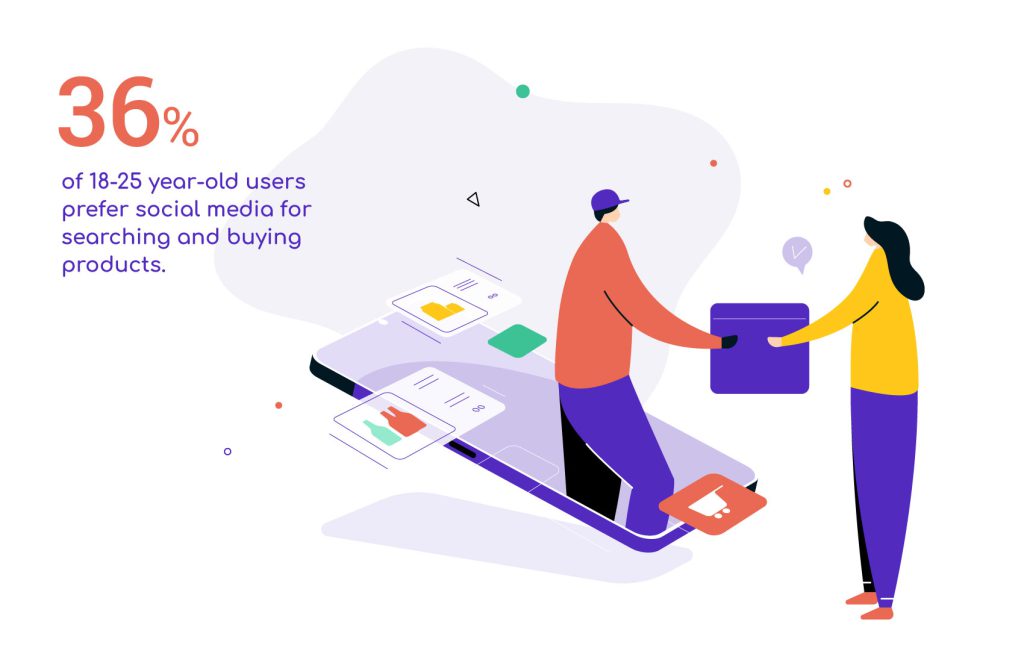 7. YouTube Shorts are taking of
According to research, the short videos that appear in the YouTube feed, or otherwise YouTube shorts, score up to 30 billion views per day! Thanks to this feature of YouTube, creators have the ability to attract a wider audience and increase the number of subscribers to their channels.
Even on other platforms, such as TikTok, short videos will gain ground and are expected to become the dominant format in Social Media trends 2023 Guide.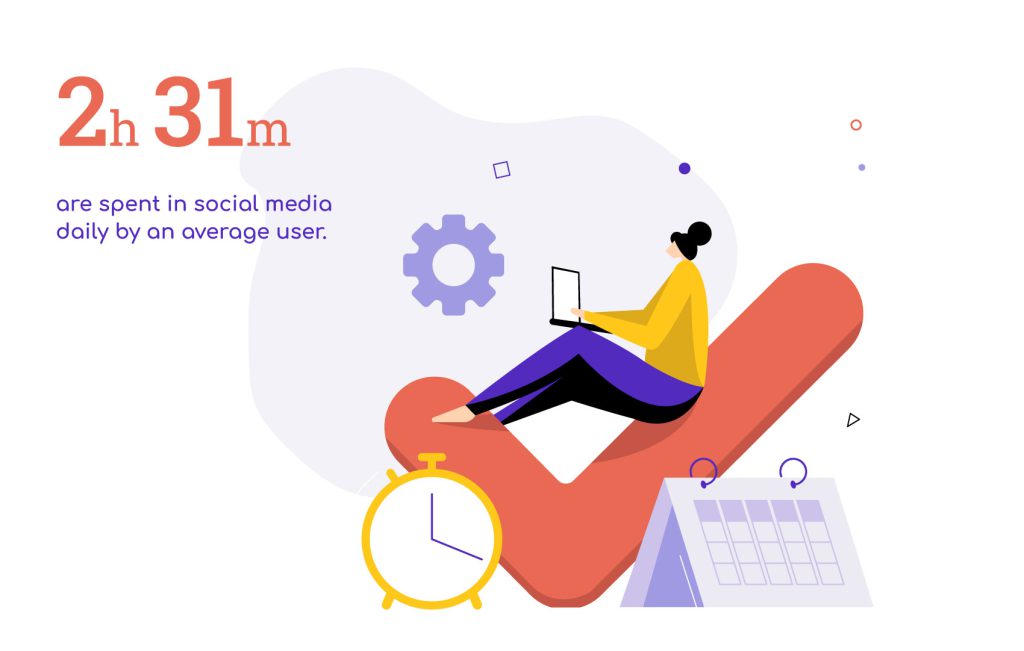 8. Influencer marketing: what is changing?
Influencer marketing continues as a trend, as it is a powerful advertising "paper" for brands. However, 2023 will see a shift towards less prominent influencers and a gradual move away from the big names of Social Media. About 80% of businesses that work with influencers prefer smaller creators, as this is a more sustainable practice, especially for smaller businesses.
9. Don't reproduce the same Content on all platforms!
Copying and playing the same material on all channels is outdated practice! Each platform has a distinct character, purpose and audience. Something that will work successfully on Facebook may not have the same success on TikTok.
Move away from cross-posting and try to create tailor-made content for each platform separately. This way you will effectively network in every sales channel!
10. Instagram has the lead in Social Media
The moment you've all been waiting for! If you've read this far, you've probably been waiting to see what the most popular platform will be in 2023. So Instagram is expected to see the biggest growth this year!
Its precise algorithm, engagement potential, and reliability have won the trust of marketers, who rank it as the #1 platform for 2023. With 1 billion active users, it's no wonder marketers love Instagram and invest their Brand Awareness efforts in it.
Take your marketing strategy to the next level with NUS Solutions!
At NUS Solutions, we are constantly in tune with the demands and latest developments of every era! With integrated marketing services, we offer personalized Social Media Trends 2023 Guide to increase engagement and strengthen Brand Awareness for your business.
Discover the unlimited opportunities presented by Social Media, invest in Inbound Marketing and create a powerful sales channel that will set you apart from the competition!